---
Big BLOOM: 64 x 64 x 26 in
Small BLOOM: 52 x 52 x 21 in

BLOOM is an indoor lounge seating designed for public space in the Brooklyn Museum. Inspired by flower petals, the form's geometry is rooted in nature. Using plant pot and foam cushioning it is designed to be playful and durable, allowing visitors to be comfortable and relaxed.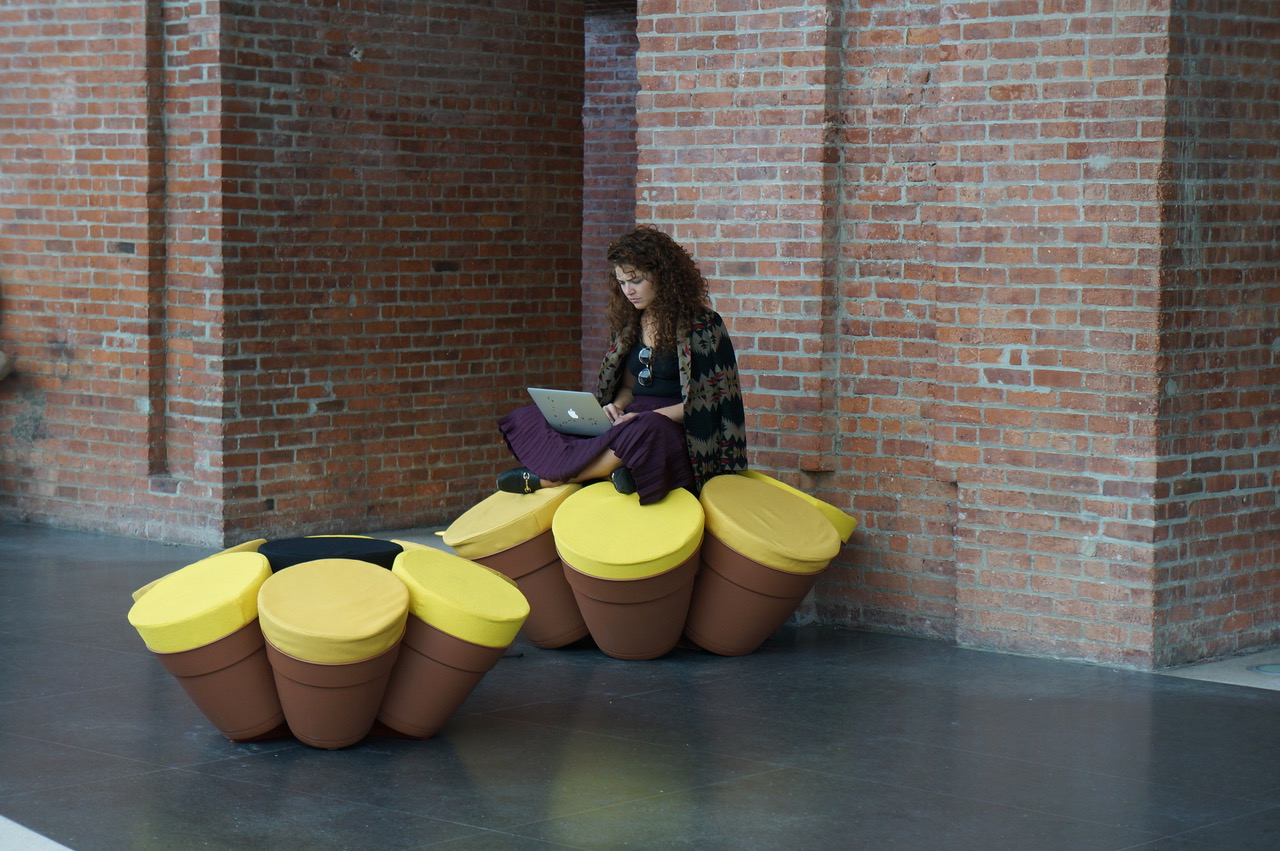 Playful
Durable
Social
Welcoming

BLOOM is designed to allow visitors to have emotional bond between themselves and the museum. The project was located on the first floor, the large space that people have to pass by in order to enter to the galleries. The theme of the collaboration was pop-up social seating. To make my design easy to move and install, I kept elements of BLOOM to be light weight, durable, and easy to clean using polypropylene plant pot and stain repellent/polyester upholstery fabrics. Initial concept was to make the social seating flipable to add more playfulness to the design. However, due to sanitary problems and safety issues, I attached hexagon structure at the bottom to really lock down the upper components to the base.


Sketch Models





Making Process






Patterns were specially made for the foam. I worked with my friend from fashion department to create patterns for both small and large foams. Fabrics were chosen with careful attention to durability, resistency to stains, bugs, and easy to maintenance so that the Brooklyn museum will have less trouble of cleaning BLOOM.






Textile
KnollTextiles
Trophy in Zest
Item # K17096
KnollTextiles
Journey in Twist
Item # K18064
KnollTextiles
Trophy in Truffle
Item # K170924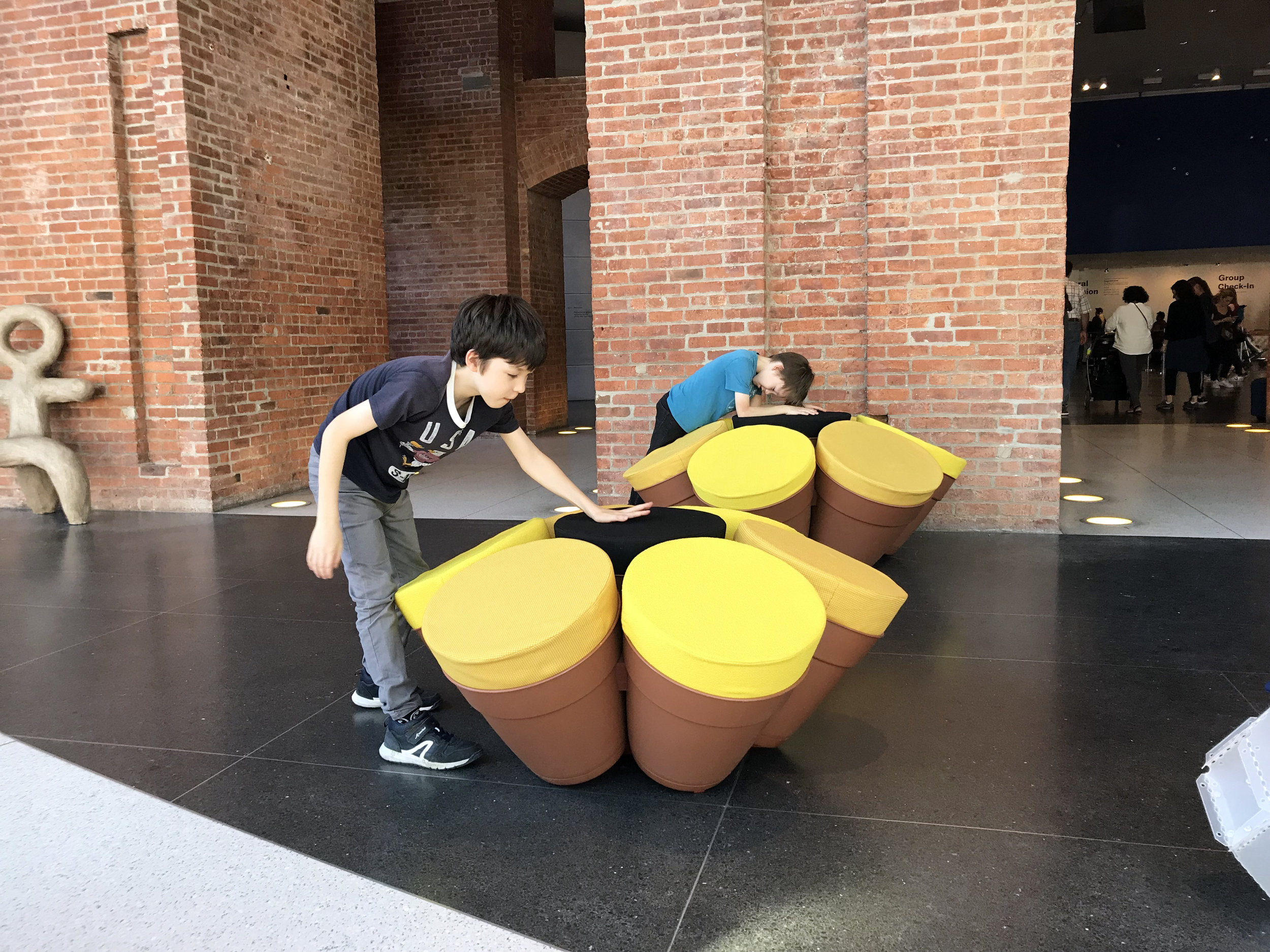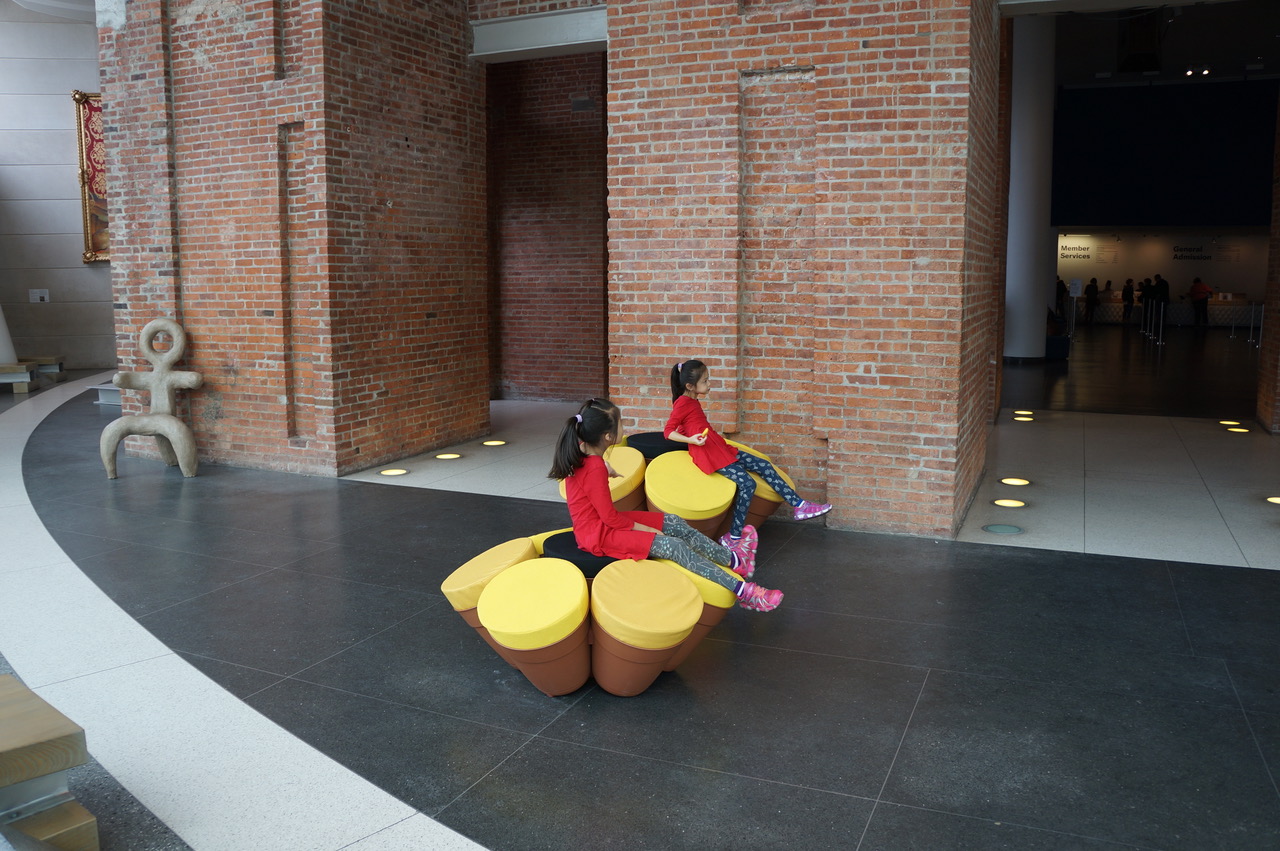 ---